Vroeger moest je nog je horloge afdoen voordat je in het water ging sporten. Gelukkig zijn de meeste sporthorloges tegenwoordig waterdicht. Je kan tijdens het uitvoeren van jouw favoriete watersport gewoon een horloge dragen. Watersporthorloges, geschikt om mee te zwemmen, krijgen van de fabrikant een ATM-waarde mee. Deze waarde geeft de waterdichtheid aan. In dit artikel bekijk ik de beste sporthorloges voor tijdens jouw favoriete watersport. Ook leer je meer over waterdichtheid en bekijk je het overzicht in een tabel. Of je nu op een sup board staat, in een opblaasbare kajak zit of aan het kneeboarden of skimboarden bent, een goed sporthorloge mag zeker niet ontbreken!
ATM – Waterdichtheid sporthorloge tabel
ATM is de afkorting voor atmosfeer. Dit heeft alles te maken met waterdruk en waterdichtheid. Het getal geeft eigenlijk aan hoeveel water het horloge aankan zonder dat het horloge beschadigd en het water naar binnen dringt. In de onderstaande tabel zie je de ATM-uitleg met daarbij de hoeveelheid water die het horloge kan hebben.
| | |
| --- | --- |
| Waterdichtheid/ATM/BAR | Wat kan je met het sporthorloge? |
| 30 meters/3 ATM/3 BAR | Dit horloge is bestand tegen een klein beetje spatwater. Je kan er je handen mee wassen, maar meer ook niet. |
| 50 meters/5 ATM/5 BAR | Met de 5 ATM waterdichtheid kun je prima douchen en ook zwemtrainingen mee uitvoeren. Het triathlonhorloge Garmin Forerunner 735XT heeft bijvoorbeeld 5 ATM als waterdichtheid meegekregen. |
| 100 meters/ 10 ATM/ 10 BAR | Je kan met dit horloge al het voorgaande, plus snorkelen en langere tijd onder water blijven tot 100 meter. Voor duiken raad ik minimaal 20 ATM aan. |
| 200 meters/ 20 ATM/ 20 BAR | Met een sporthorloge dat 20 ATM als classificering heeft, kun je prima duiken tot 200 meter. Voor recreatief duiken is dit natuurlijk meer dan voldoende! |
| 1000 meters/ 100 ATM / 100 BAR | Wil je met een sporthorloge of smartwatch diepzeeduiken? Dan is 100 ATM+ aan te raden. |
| IP67/IP68 klassering | Deze klassering wordt gebruikt als classificatie van elektronische apparatuur. Je komt het vooral tegen bij smartphones en veel wearables. |
Beste sporthorloge per watersport
Zon, zee, meertjes, rivieren, beekjes en kanalen. Als je aan deze woorden denkt krijg je toch al meteen zin om te gaan watersporten? Dit soort sporten worden onderverdeeld in twee hoofdcategorieën: Vaarsporten en zwemsporten. Onder de eerste noemer vallen onder andere roeien, suppen, wakeboarden, surfen, zeilen en kanovaren. Bij zwemsporten kun je denken aan synchroonzwemmen, duiken, snorkelen, waterpolo, onderwaterhockey en openwaterzwemmen. Er zijn daarnaast enorm veel variaties op watersport gebied. Wat denk je bijvoorbeeld van tubing, waarbij men op een plastic band achter een boot hangt? Hieronder zie je de beste horloges per watersport gesorteerd. We hebben de populairste watersporten uitgelicht! Per watersport geef ik twee – soms drie – opties. De beste optie, die vaak iets duurder is. En een budget-optie.
De beste horloges voor vaarsporten
Bij vaarsporten gebruik je een hulpmiddel om op het water te drijven. Ik ben zelf erg fan van suppen, maar kan ook genieten van een dagje zeilen en surfen. In een grijs verleden heb ik ook nog een surfcursus gehad op Bondi Beach in Australië, maar dat is niet blijven hangen. Per vaarsport bekijk ik de beste sporthorloges. Er zit natuurlijk enige overlap in de horloges. Zo zijn de Garmin Forerunner 735XT, Forerunner 935 en 945, Suunto 9, Garmin MARQ-serie, Polar Vantage V en M en de Fitbit Versa 2 allemaal zeer geschikte horloges met een hogere ATM.
Suppen/peddlesurfen
SUP is de afkorting van Stand Up Paddling. Stand up paddle surf is een uitloper van surfen die zijn oorsprong vindt in Hawaï. Een aanverwante, traditionele sport, paddleboarding, wordt geknield op een board gedaan en met de handen peddelen, vergelijkbaar met een vlinderslag. Tijdens het peddlesurfen zul je – al helemaal als beginner – regelmatig in het water vallen. Een horloge met minimaal 5ATM raad ik dan zeker aan. De Forerunner 735XT zie ik als het beste horloge, qua prijs/kwaliteit. Je kan dit horloge voor minder dan 220 euro al kopen. Je kan zelfs peddlesurfen als activiteitenprofiel toevoegen.
Beste horloge: Garmin Forerunner 735XT
Budget optie: Xiaomi Mi Band 4 en (zomer 2020) de Mi band 5.
€23,99
€34,99
op voorraad
65 nieuw vanaf €23,99
8 used vanaf €19,72
prijs opgehaald op 28 oktober 2020 21:21
Amazon.de
Gratis verzending
€258,73
€299,00
op voorraad
Roeien
Roeien is een watersport, maar je hebt net even iets minder kans om in het water te vallen en te zwemmen. Toch kan dit wel eens gebeuren of misschien wil je zelf na een pittige roeitraining even in het water duiken. Ook hier raad ik weer een Garmin horloge aan met een minimale ATM van 5. De Garmin Fenix serie wordt geroemd om de statistieken die het kan meten tijdens het roeien.
Beste horloge: Garmin Fenix serie, liefst een nieuwer model.
Budget optie: Polar M430 of Garmin Vivoactive 3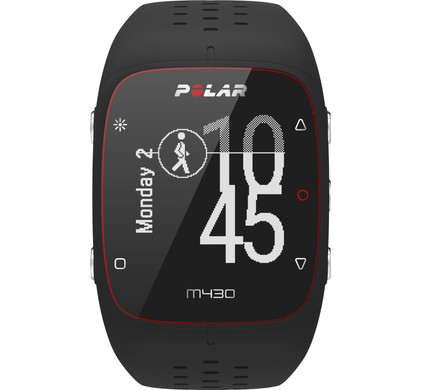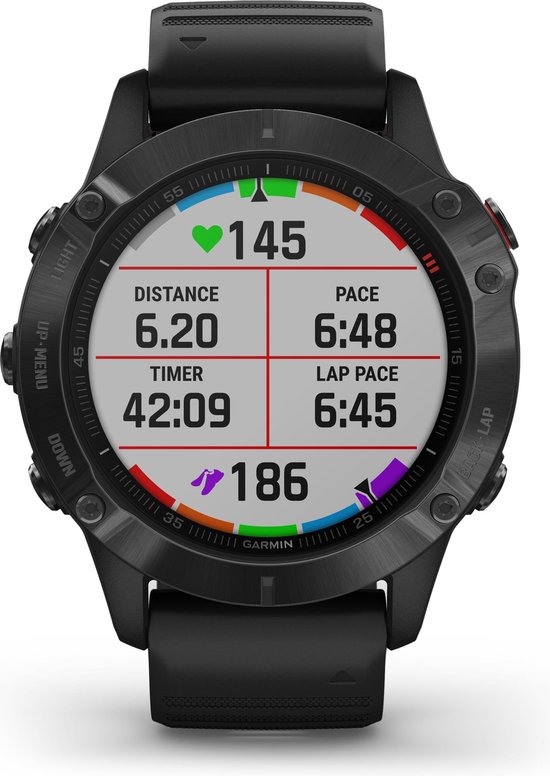 €528,11
€699,00
geen voorraad
Zeilen
Bij zeilen denk ik zelf aan een horloge met een luxere uitstraling. Je bent minder met zwemmen bezig, maar meer met het voortbewegen over het water. De MARQ captain is hét horloge voor iedereen die graag zeilt. Het heeft zelfs koersassistentie en Man-over-boord-functies. Voor de normale editie mag je echter wel €1850,00 neerleggen. De Captain: American Magic Edition is 100 euro goedkoper. Budgetopties zijn er voldoende. De nieuwere Garmin toestellen hebben een activiteitenprofiel voor zeilen. De Vantage V van Polar is een prachtige budgetoptie, maar je zou deze ook kunnen vervangen door elk horloge met een 5ATM waterdichtheid.
Beste horloge: MARQ captain van Garmin
Budget optie: Polar Vantage V en M (zie bovenstaande tekst)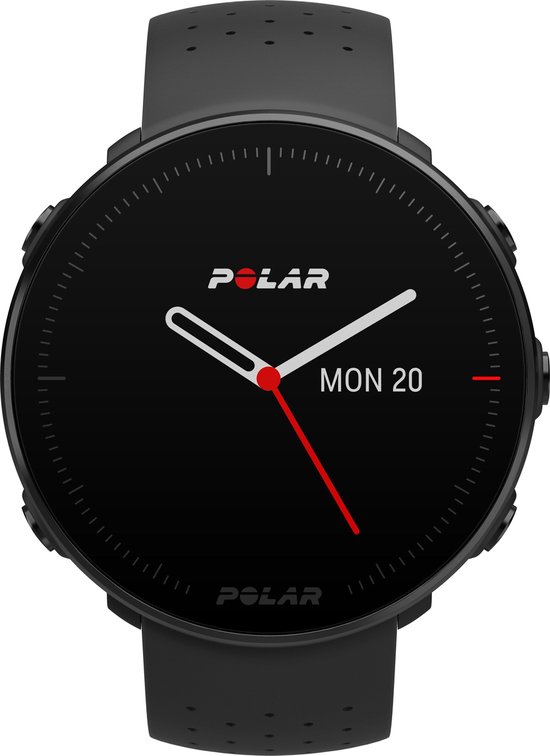 €214,38
€279,00
op voorraad
Bever.nl
Surfen
Met surfen maak je veel meer contact met het water vergeleken met zeilen en roeien. Je ligt soms wel uren te loeren op dé perfecte golf. Een goed waterdicht horloge dat langer in het water kan blijven is echt wel een vereiste. In principe is de 5ATM van bijvoorbeeld de Forerunner 735XT voldoende, maar 10ATM+ kan zeker geen kwaad. Voor surfers is de Garmin Fenix 5 Saphhire een prachtige optie. Daarnaast zou je ook de Apple Watch Series 5 kunnen gebruiken.
Beste horloge: Garmin fenix 5 Sapphire (10 ATM)
Budget optie: Fitbit Ionic of Versa 2 (beiden 5 ATM)
Kneeboarden
Kneeboarden is een watersportschool die de kenmerken van surfen, waterskiën en wakeboarden combineert. Volgens de geschiedenisboeken werd kneeboarden uitgevonden door surfers uit Zuid-Californië. Je zit tijdens het kneeboarden op je knieën op een board. In je handen heb je een touw van gemiddeld 20 meter lang, dat vastzit aan een boot of mechanisch kabelsysteem. Deze sport is verwant aan wakeboarden en waterskieën. Wij hebben mensen dit wel eens skimboarden horen noemen, maar dat is niet waar. Skimboarden doe je niet met behulp van een touw of kabel. Dit kan je ook op een dunne laag water uitvoeren. Qua horloge raad ik de Apple Watch Series 5 aan. Dit horloge is ook gemaakt voor watersporten, zoals kneeboarden.
Beste horloge: Apple Watch Series 5
Budget optie: Fitbit Versa 2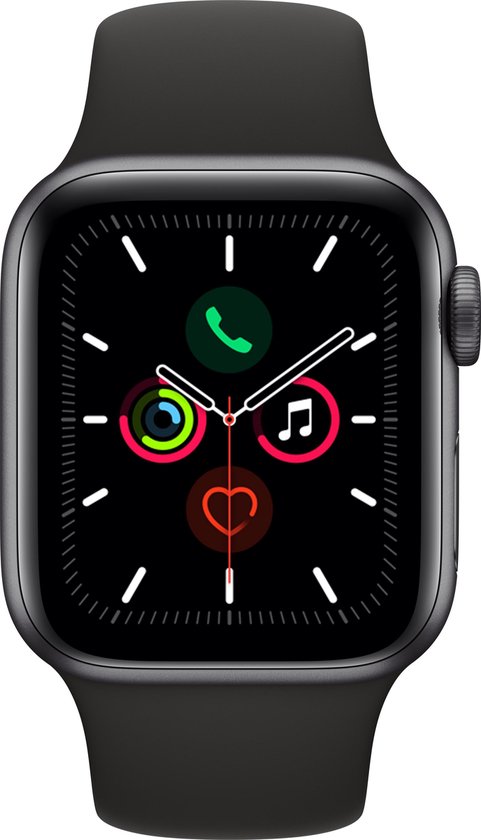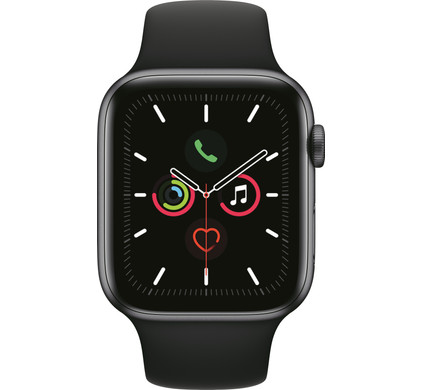 Budget en beste sporthorloges voor diverse zwemsporten
Onder zwemsporten vallen onder andere: zwemmen, synchroonzwemmen, duiken (vrijduiken en ook snorkelen), openwaterzwemmen en diverse watersporten zoals waterpolo en zelfs onderwaterhockey. Ik hoop dat we onderwaterhockey steeds vaker gaan terugzien!
Beste horloges voor zwemmen
Eerder heb ik al de beste zwemhorloges bekeken. Uit mijn uitgebreide zwemtesten met horloges komen de Garmin Swim 2, Forerunner 935 en 945, Suunto Spartan Wrist HR en Vantage V naar voren als uitstekende koop voor mensen die graag zwemmen. Op veel websites wordt aangeraden dat je minimaal 10ATM moet hebben voor zwemmen, maar dit is echt niet zo. 5ATM is voor zwemmers prima. Je kan er alleen niet mee (diepzee)duiken, maar douchen, zwemmen en de meeste andere onderwateractiviteiten kan je er prima mee ondernemen!
Beste horloge: Garmin Swim 2
Budget optie: Fitbit Versa 2 / Ionic
€148,54
€199,95
op voorraad
37 nieuw vanaf €148,54
3 used vanaf €132,24
prijs opgehaald op 28 oktober 2020 21:21
Amazon.de
Gratis verzending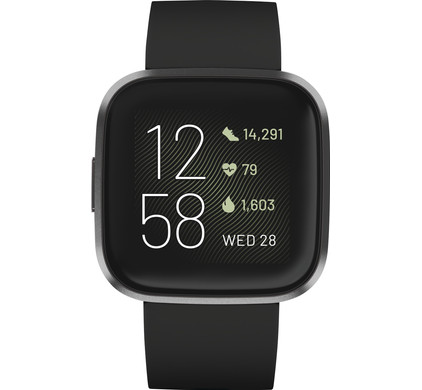 Wiggle.nl
Duiken en diepzeeduiken
Voor deze twee sporten heb je horloge nodig wat bestand is tegen hogere waterdruk. Een classificering van tot 200 meter is wel erg fijn om te hebben. Voor de normale, gevorderde en recreatieve duiker is dit zeker voldoende. Professionele duikers zie ik vaak de Omega Seamaster Diver 300 dragen. Dit horloge heeft echter een adviesprijs van meer dan 4.000 euro, waardoor je al snel bij de budgetoptie komt.
Beste horloge: Omega Seamaster Diver 300
Budget optie: Citizen Eco Drive BN2036-14e
Alle watersporthorloges bekijken in de winkel.
Hieronder zie je alle horloges die in dit artikel aan bod zijn gekomen, gesorteerd van goedkoop naar het duurste horloge. De prijzen worden dagelijks live opgehaald: